Latest News
Expert Witness - High Profile Intellectual Property Case - Rothys Inc v Giesswein Walkwaren AG
Unrivalled shoe expertise
Welcome to Antoinette Shoe Consultants, founded by Rosemary W. Wright, who has over 40 years international experience in the footwear industry. Rosemary is a renowned expert in shoe design, constructions and production and has been been called as an expert witness in many high profile Patent, Intellectual Property Design Infringement and Trademark cases.
This vast knowledge of shoe design, constructions and shoe making production coupled with her professionalism and integrity means she is very sought after by companies. Rosemary ensures there is never any conflict of interest and will turn down assignments where this could be the case.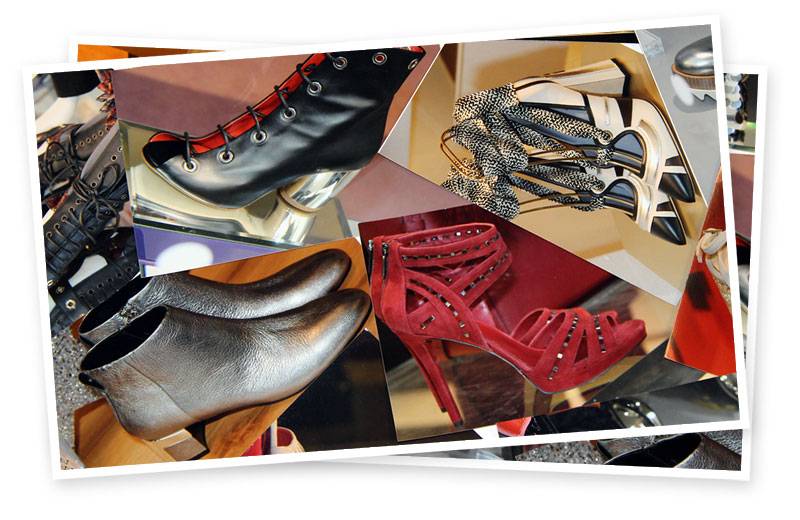 The company has over the years amassed one of the Europe's largest privately owned archives of shoe designs, trade journals, magazines, photographs, components and materials. This Archive is vital in helping to resolve Patent and Intellectual Property disputes.
Rosemary has been the originator of numerous Patents including: Skechers patents, Doc Martens Open Airwair Sandal, Doc Martens Soles, JIBS Drawstring Clogs made in Polar Fleece by Columbia Footwear, PODS - Point of Defection System amongst many others.
Amanda Wright is another key member of the senior team and is a partner in the company. Amanda's speciality is Intellectual Property, Patents and she brings a wealth of experience of the shoe industry.
Companies we have worked for
Fulbright and Jaworski LLP, New York USA
D.L.A. Piper LLP
Hamlins LLP, London
Harvey Ingram LLP
R. R. Sandhvi LLP, London
Pitmans LLP
Ashurst LLP, London
Skechers USA Inc
Fross Zelnick Lehrman and Zissu PC, New York
D. Young and Co LLP, London
Lowe Graham Jones PLLC, Seattle, USA
Marks & Spencer Plc
Taylor Wessing LLP, London
TLT Solicitors LLP
Irell and Manella LLP USA
Boyes Turner LLP
Stobbs LLP, Cambridge
Cases we have worked on
Louis Vuitton v Lederer de Paris
Ted Baker v Gola
D. Jacobson & Sons v Crocs Inc
New Look v Prada
Dior v New Look
Airbourne Footwear Kickers v New Look Retail Ltd
Karen Millen Ltd v New Look
Intermedium BV v New Look
River Island v New Look
Rocket Dog LLC USA v Shoe Zone Ltd
La Coste v Fila Italy
BB (UK) v Universal Gear FZCO
Prada SA v Next Retail Ltd
Crocs v Skechers USA Inc
Pentland Industries La Coste v Skechers USA Inc
Pentland Industries Kickers v Skechers USA Inc
Pauline Clifford Shoe v Skechers USA Inc
Diesel v Skechers USA Inc
Superga v Skechers USA Inc
Skechers USA Inc v Crocs USA
Isabella Morant Bekket Shoes v Skechers USA Inc
Deckers Outdoor Corp v Tom Romeo & Romeo & Juliette Inc
Gucci v Marks & Spencer Plc
RAS Kids Pom'd'api v Marks & Spencer
Gore (Gortex) v Geox Italy
Jacobson and Sons Ltd v Crocs USA Inc
Converse/Nike v Skechers USA Inc
Guccio Gucci Spa v Next Retail Ltd
Rothys Inc v Giesswein Walkwaren AG